One might think that NWMs are all the same wherever you go. Well, after participating in NWM Alicante I would contradict to that common belief. Simply because of two things: this was my first Network Meeting which was based on a thematic- Harry Potter and even though the sessions were familiar to me, they were still different. Also, I haven't met such encouraged AEGEEans for a while who are really willing to do something to make AEGEE a better organisation by sharing their experience and motivation with others in order to create a common platform for us.
The NWM was organised by AEGEE-Alicante but it eventually took place outside of Alicante in Crevillente. The appointed CD member was Teresa and the Spanish Network Commissioner, Alejandra was also present. During these three days, we obtained sessions on FR, PR, recruiting, visual identity, data privacy. We discussed about network development, recruiting challenges, and possible means of cooperation within the network. The most common form of cooperation which was mentioned is twin antenna, cooperation with universities and other companies.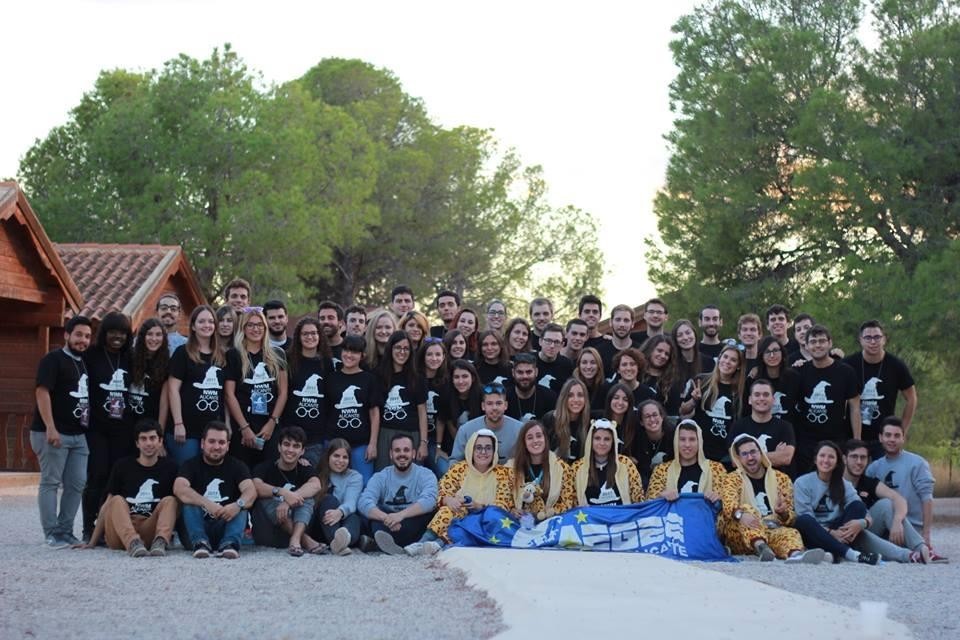 During the event we also had the possibility to socialize with participant. Already on the first day we had some ice-breaking games which was not only confined to the first day. After each long day we continued with some solid parties. Obviously, the whole event was crowned by European Night on the last day.
Even if this event only took three days, I am sure I learnt a lot during the sessions and hope that this gained knowledge can be  passed over to our local in order to learn from others' experience and best practices.
Written by Balázs Réti, Secretary of AEGEE-Budapest