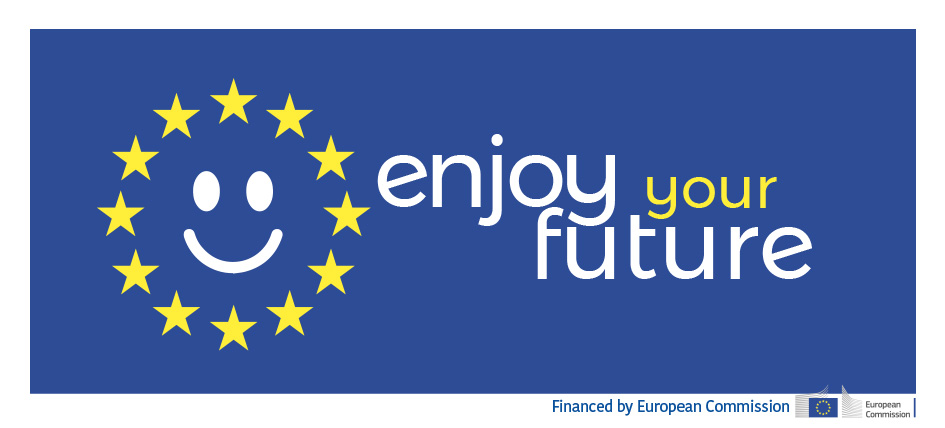 AEGEE-Budapest is a partner in the Enjoy Your Future project (https://www.facebook.com/enjoyyourfuture/), which is coordinated by the italian association ACMOS located in Turin, calls for the development of an institutionalized system of the European Union. The aim of the project is to involve and commit young people to the project that can influence European policies. The project begins with an analysis, and finishes with strategy, where the result will be published.
More information here: EYF – Project summary.
The project consists of 4 phases:
1, Online Game, with 100 participants from Hungary. There are 12 responses to be answered by the participants.
2, evaluation of the questionnaire in the local level with our members. We create 2-3 strategies for the evaluation.
3, a general meeting in Brussels in September 2018, approximately for 10 people. A strategy creation will happen and the final conclusions will be submitted for the an ultimate conclusion, and then the EU Institutions
4, dissemination of results at local level until the project closure (20th December 2018)
The online game has been running since December 2017 and can be accessed at:
http://enjoyyourfuture.eu/play/ .
During the registration, you will need to enter your own data, from which statistics will be generated. You log into the game, which is an online questionnaire focusing on the topics of the project. The 12 thematic questions will guide us through the most important topics, which provide important results later.
Partners:
ACMOS, Italy
GFE Italy, Italy
JEF France, France
JEF Belgium, Belgium
Európai Hallgatók Hálózatának Egyesülete (AEGEE-Budapest), Hungary
Activity 3 – Meeting, Brussels, Belgium, 26 – 30 Sept 2018
10 Participants per country
The aim of the meeting is to recommend ultimate conclusions to the EU Institutions together based on the historical data related with the project about the future of Europe. During the meeting there will be EU Parliament visit, plenary sessions and team work.
In Hungarian You can read more about the topics here.
Citizens of Italy, France, Belgium and Hungary (8 participants +2 group leaders per country)
Age limit: 20-30
Gender balance: Equal number of male and female participants will be invited.
Priority given to participants with fewer opportunities.
Be committed to attend the full duration of the meeting and implement follow up and dissemination activities after the project.
Preferable: ability and willingness to contribute to lead a session or facilitate a group activity
The program is funded by the European Union, and the travel fee is reimbursed until 275€.
Application: https://goo.gl/forms/WR1xCWGIocok92lL2
Deadline: 26.08.2018 23:59 CET – EXTENDED