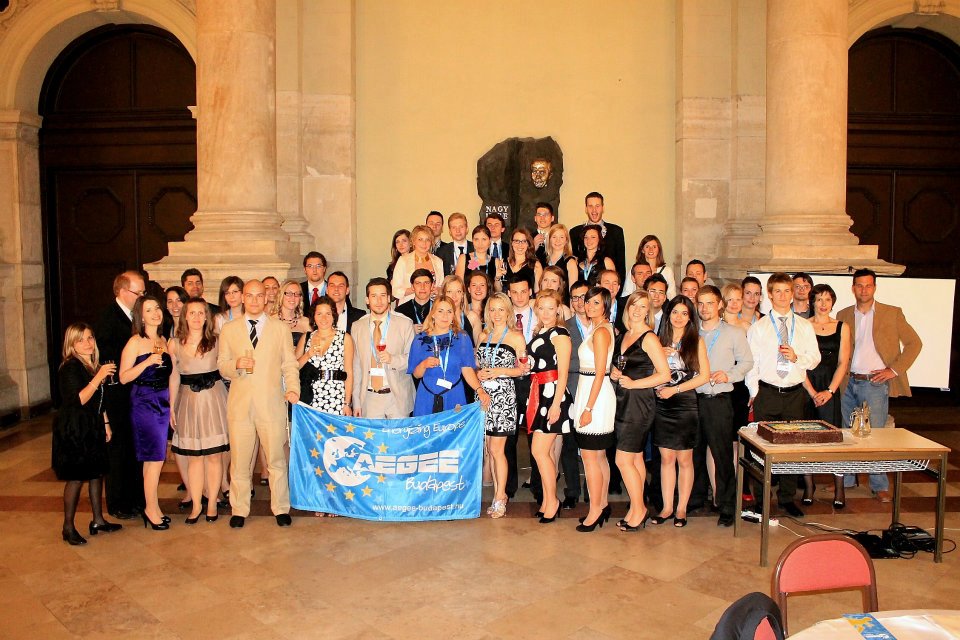 Introduction
---
AEGEE-Budapest Alumni was born in 2008. It provides more than 100 members, who are mostly have leading positions in successful companies in Hungary or abroad. Each of them spent unforgettable times with AEGEE-Budapest. They have countless good memories about the travelling and about the gained friends from Europe.
Alumni goal is to keep the connection amongst the members. They reach this by making common groups and events, where they can get in touch, a good example for this is the Alumni Gala Evening, held once a year.
We are looking forward for further ideas about events! If you have any question, request or suggestion leave a message on alumni@aegee-budapest.hu!
What does Alumni membership means and how to join?
---
Anybody can join Alumni, who earlier worked in the association. If you would like to join, please fill this short sheet, then Alumni coordinators will contact you.
In order to contact adequately, Alumni coordinators have a database about members to notify them about events, like Alumni Gala Evening.
Furthermore Alumni  members are in groups, created by community portals, so they can easily find each other and get in touch.
We ask you kindly, if you know former AEGEE people, who you think may would like to join, send us their contacts, so we can contact them and expand AEGEE-Budapest Alumni.
We are hoping that you too have good memories about AEGEE, and we can help to keep these friendships for a long time!