AGORA Yerevan – YouDecide
When: 06-11.05.2020
Where: Yerevan, Armenia
Topic: YouDecide
Application period: 19.01.2020. – 22.02.2020.
Facebook event: YouDecide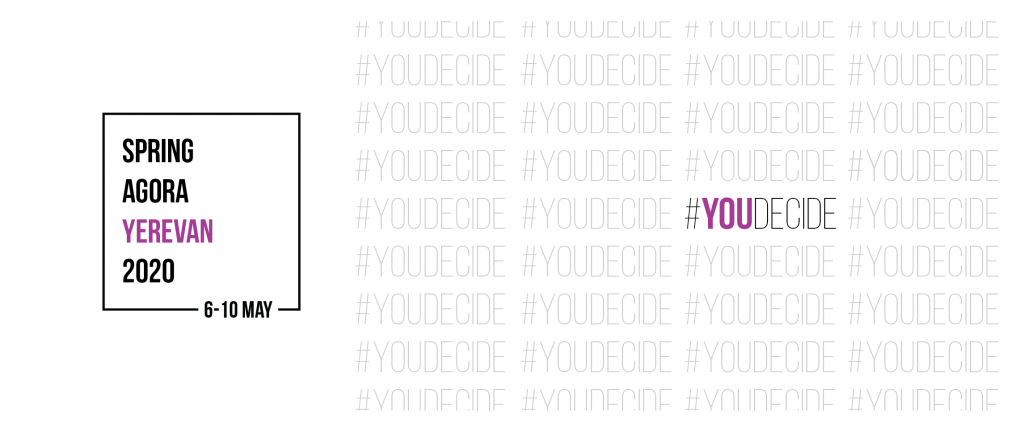 What is Agora?
The Agora is the bi-annual General Assembly of AEGEE which gathers members of all AEGEE-antennas. They decide about the future of AEGEE and choose new leaders. The Agora is a forum where opinions from all around our Network are shared. This is the biggest event in our association which is a perfect opportunity to meet with old friends and make new ones.
Application process:
❗IMPORTANT: You can only apply through the new OMS system NOT through the old Intranet!
1. Make sure you have an account in MyAEGEE;
2. Join a Body (Local or European Body) and have the board approve your joining request;
3. Click on the "Statutory listing" button and choose a "List all Statutory events" to Apply to Agora Salerno;
4. Last but not least, write a motivation letter that will make Chair Team hard to resist you.
To do so, read the handy and useful booklets Chair Team of AEGEE-Europe has prepared for you:
📌 BOARD MEMBERS AND APPLICANTS
📩 For more information:
📝 On application process and/or MyAEGEE system, write to Chair or find help at HelpDesk.
You can already apply for the only pre-event organised by AEGEE-Tbilisi.
Follow Agora Yerevan Facebook page to be notified.