The famous Golden Key Gala was organised for the 6th time this year by AEGEE-Budapest. The Gala featured short films made by our members. Huge preparation preceded the event, and the guests were awaited by champagne, a raffle, a red carpet, a photo corner, musical performances, and more. On Friday afternoon, excitement was already palpable among the organisers, Erika Bobál, Nadin Juhász, Bálint Caesar, and Árpád Bozzay. On the night of the Gala, everyone arrived in their best attire, and the event began, although a bit late, but all the more splendidly. The hosts, Éva Tóth and Árpád Csizmadia made a great pair, conducting the event amazingly and entertaining the audience with witty remarks.
Bálint Caesar's presidential opening speech was followed by the highlight of the evening, the screening of the short films. This year, three productions were submitted by three of our members, Eszter Pintér, Dorottya Vasvári, and Laura Sági. The three films showcased the diversity of opportunities that AEGEE provides. We saw a film about everlasting friendship, one about the experience of attending an international event for the first time, and a third which combined the two in an eventful short film encompassing multiple trips. The films were a great experience for new and old members alike. Winners were announced in three categories: best film, best editing, and best director. The best film was chosen by the audience, while the other two categories were decided by the jury, made up of Zsófi Bodnár, Dorottya Zanaty, and Ákos Glaub.
A short break followed the screening of the films, during which the audience could vote for their favourites. Then came the musical performances by Zsófi Bodnár and Gábor Bíró, who astonished the audience with their singing and who were rewarded by a huge round of applause. After the performances, the winners were announced. In a close competition, Eszter Pintér triumphed, winning the trophy for best film. The award for best editing was won by Laura Sági, and the prize for best director went to Dorottya Vasvári.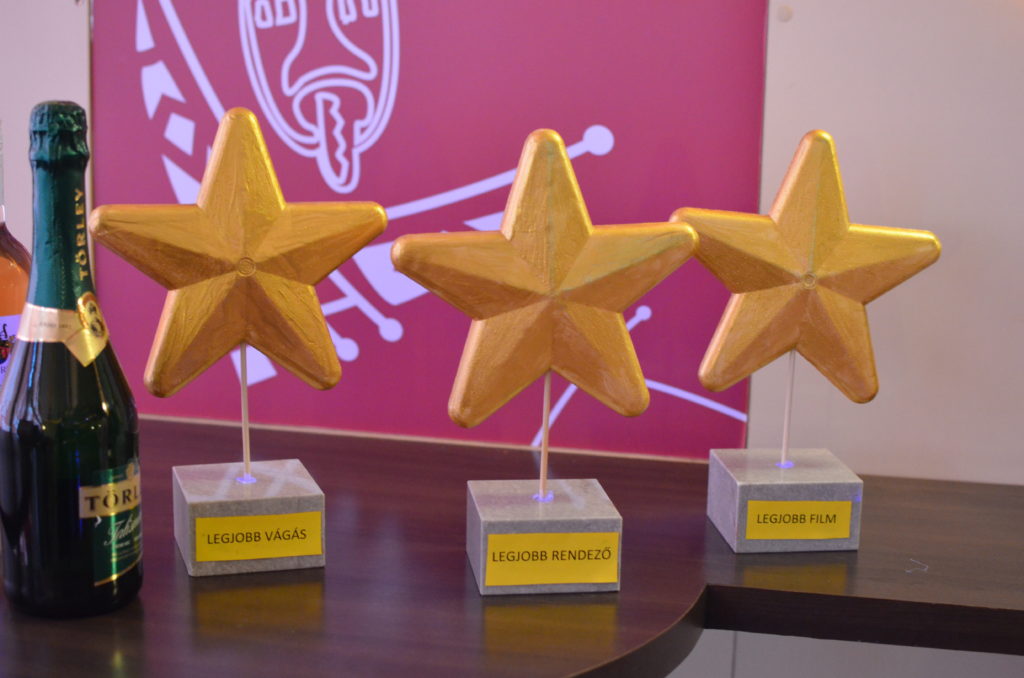 At this point, the evening was still far from over. Next the best dressed lady and gentleman were awarded, as voted for by the audience. Dorottya Vasvári and Bálint Caesar were chosen in this category, and they got to announce the winners of the raffle as well. To close the evening, the audience were also invited to the stage and together we sang the song "Gyöngyhajú lány". This was a really joyous and emotional moment for all of us, as it showed how much this organisation can give to people.
To sum up, this year's Golden Key Gala was really successful, full of laughter and great moments, and we hope to continue this tradition in the future as well!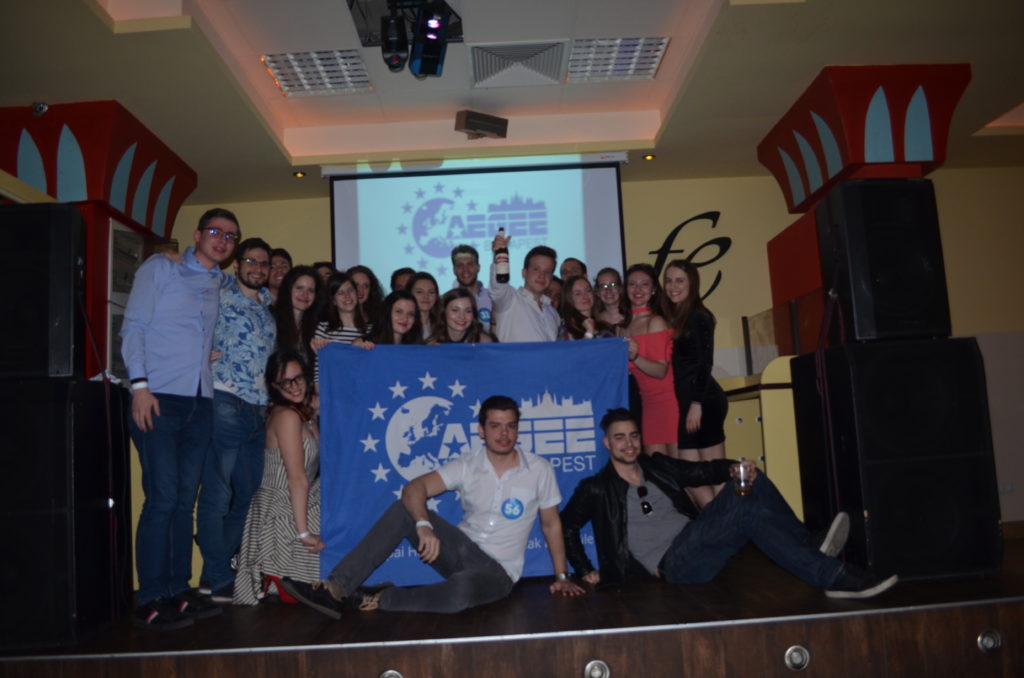 Translated by Eszter Vass
Volunteer from ELTE