During November 2020 @aegee_europe organised several trainings on policy advocacy which ended with ECMA policy webinar "Inspiring global change through local political engagement" 💡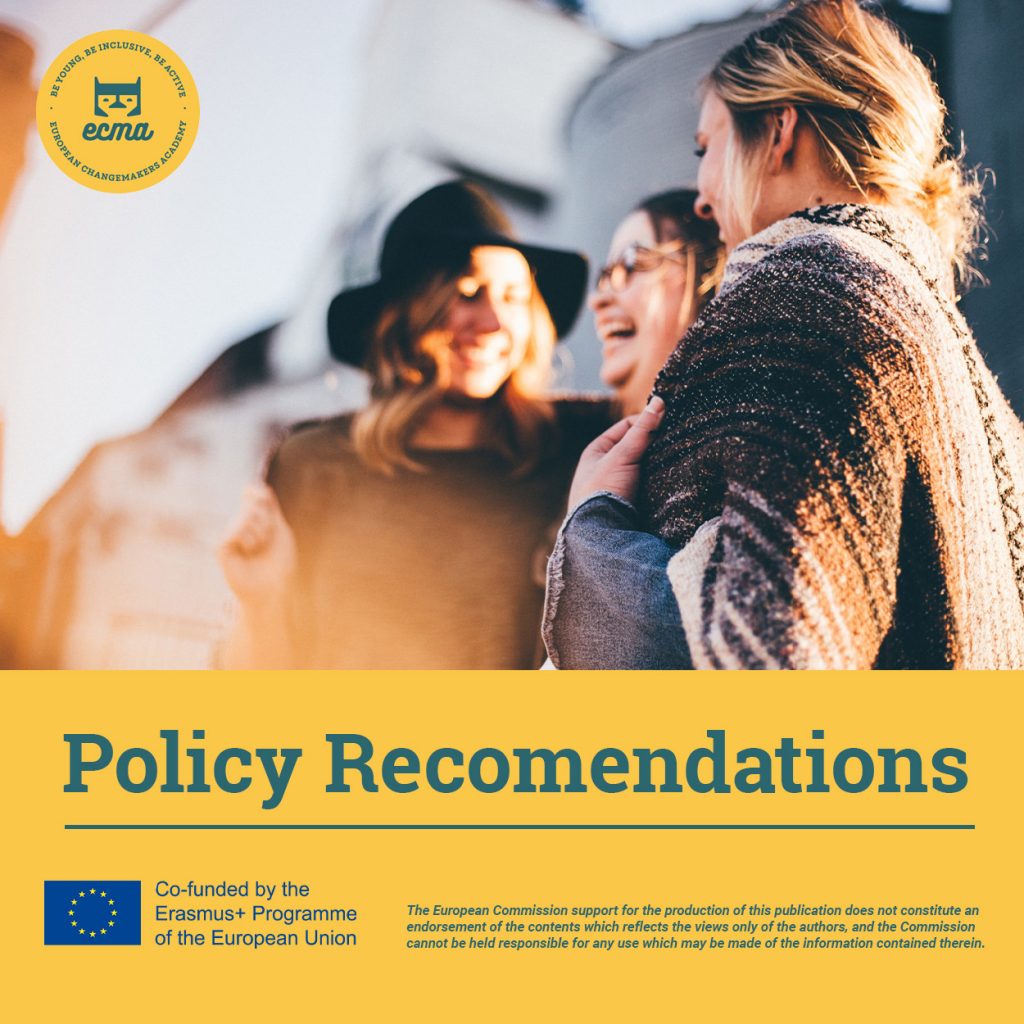 Participants together with trainers explored the connection between youth and the political and engagement structures available to them on a local level and created policy recommendations which are focused on the following EU Youth Goals: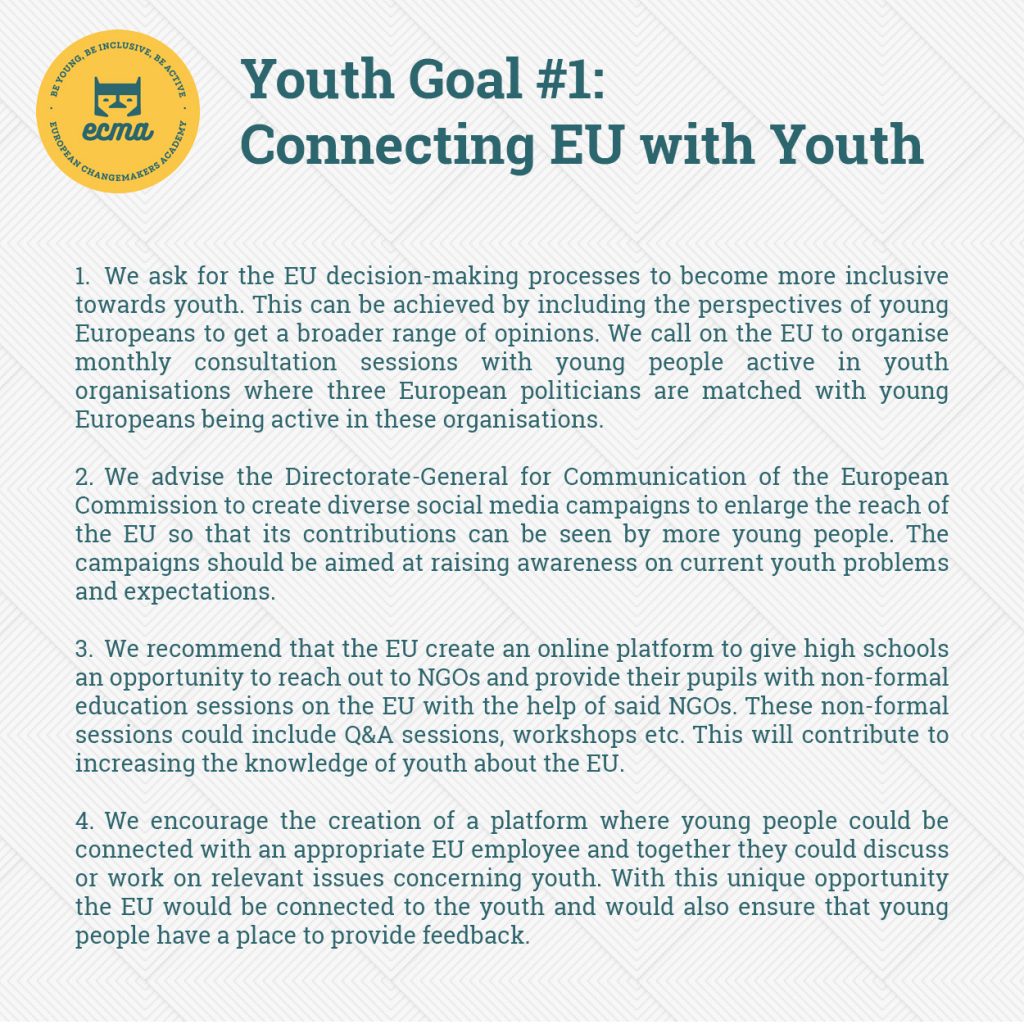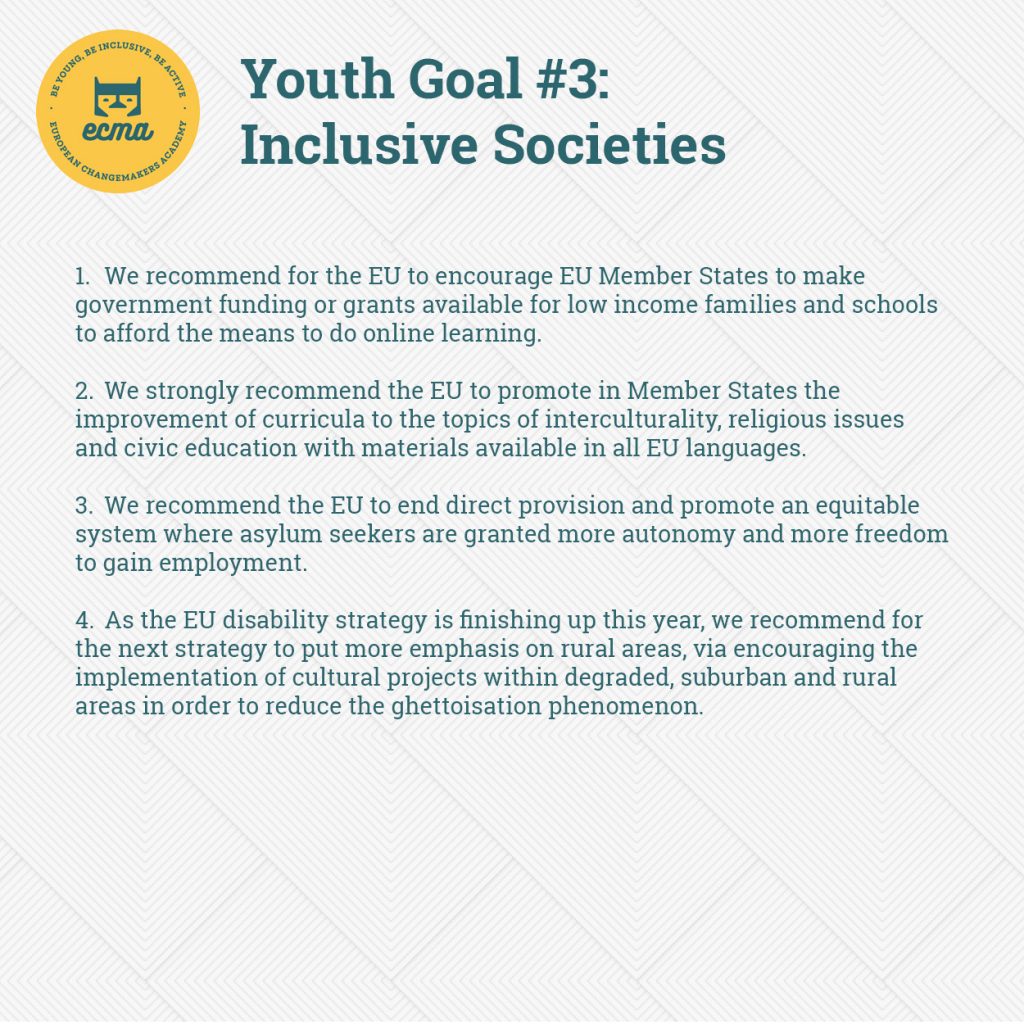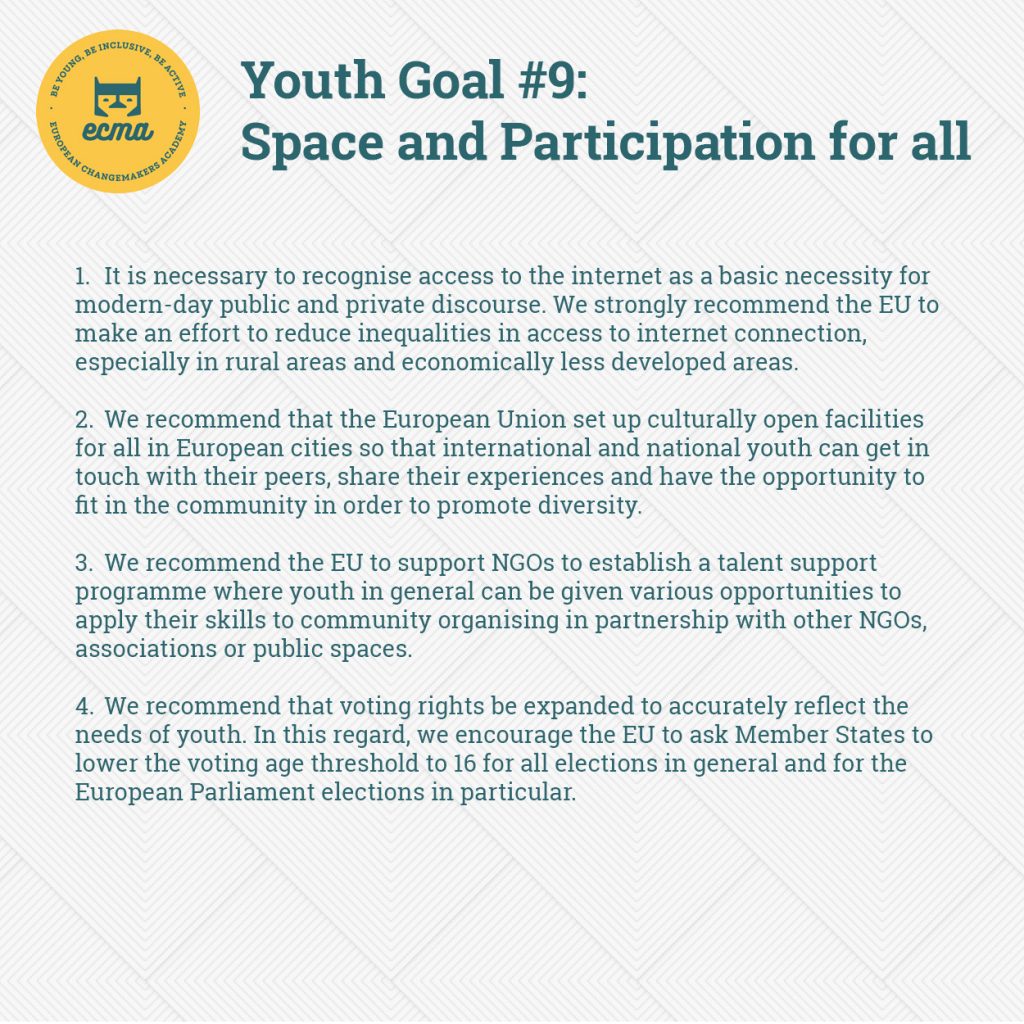 🇪🇺 The created policy recommendations have been presented during the session ''Be Young. Be Inclusive. Be Active.'' at LLLWeek 2020 on 1st December.