Recently I was lucky to take part in final 4th part of "Gender through the screen" project that take place in Vladichin Han – small quite town in central Serbia. As it quite obvious from the name – training was about gender issues all over the world and about connection between this issues and mass media. The place for training was chosen just right – small, quiet town close to gorgeous Serbian nature, where you can for some days forget about bustle and morning rush-hour and totally dedicate yourself to thinking and discussing.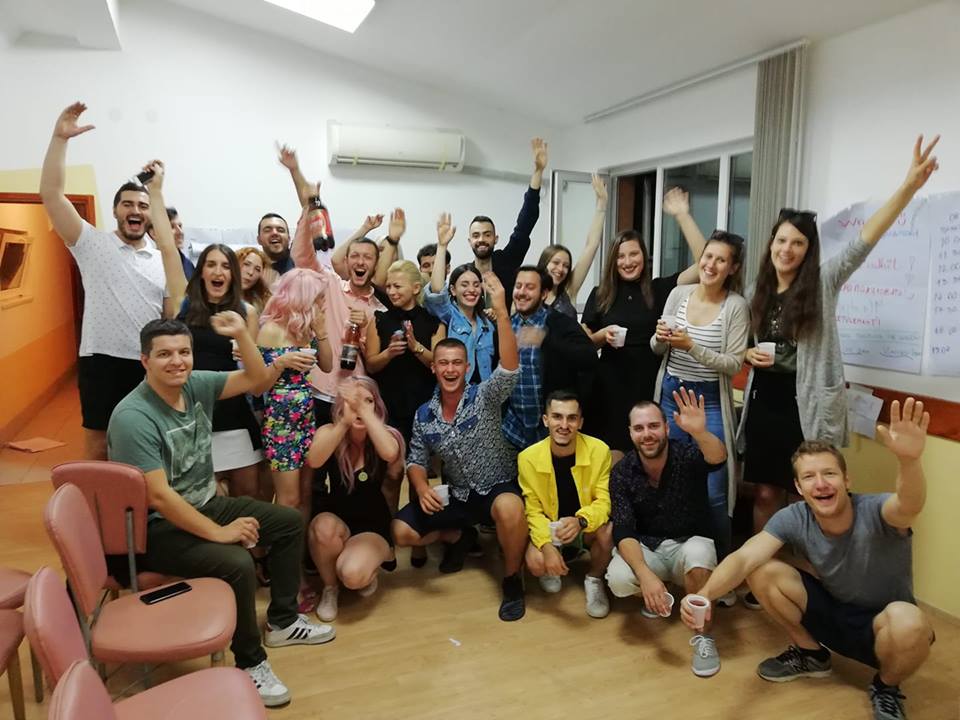 Balkan region was good choice as well because this part of the world in general relatively more conservative comparing to central Europe. Participants from Balkan countries shared with us experience from their everyday life and life of their societies. Participants from central Europe, including me also share their knowledge and vision. All the participants eventually were interested in topic and everyone was actively involved. Everyone tried to take part in discussions and group work on the best possible level. Trainers were very friendly, supportive, motivated us to make contribution showing that regardless of knowledges and skills – everyone is equally important here. Group had plenty of interested and developmental sessions. Between my favorite – session where we imitated 2 tribes with totally different etiquette what lead to continuous conflict. Then main point was that no one actually forbid us to speak English, but we didn't. So we can easily avoid conflict thru negotiations, but somehow no one guessed it. Other session was "immersive theatre" where audience can interrupt when something on scene goes wrong. It was really nice to see when people participants didn't tolerate injustice on scene. Everyone agreed that we should act same way in our everyday life. Besides this there was part where everyone could suggest topic for group discussion, I suggested topic from my side as well and was very pleased that some of participants join me. And finally at the end we watched amazing movie "I am not an easy man" that impressed me and I believe all the participants very much and opened our eyes towards gender roles.
As conclusion I can say that it was useful, deep and interesting training, that expanded horizons and made everyone think. I am thankful to organizers, partner organization and all the participants.
Written by Kirill Matrenin