AEGEE-Budapest organized a  two-stage international youth exchange in cooperation with an Armenian partner, Youth Life Educational NGO, through the Erasmus + Programme.

"Making Change Through Social Entrepreneurship" project gathered 28 young people from 4 countries: Armenia, Georgia, Turkey and Hungary. What made the diversity of the group even more unique, is that we had participants coming from India, Kazakhstan, Egypt and Nigeria, who currently reside in Hungary. The aim of the exchange was to empower them with social entrepreneurial attitudes and mindset.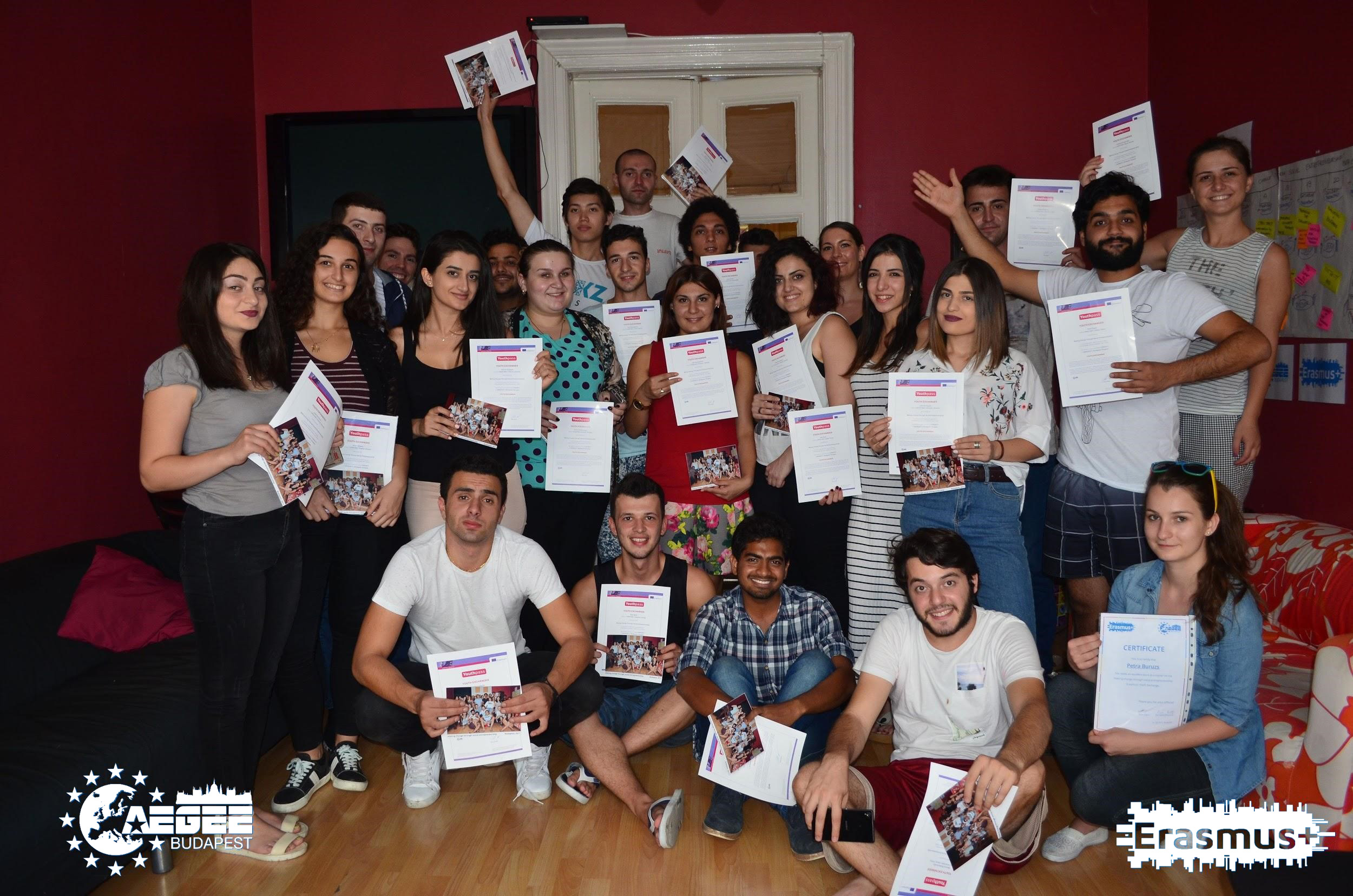 From 12th of August, till 21th of August of 2017  in Budapest we created a platform where young people had the chance to experience how to empower themselves and others in their communities through exchange of ideas, stories, attitudes, techniques and tools that promote social entrepreneurial spirit and skills. Our enthusiastic participants gathered insights from the thematic sessions and simulation games, knowledge and skills in the field of project management in order to be able to develop their own project from their local communities and translated them into a concrete social innovation called : " Sip a glass of the Future, Open the happiness! "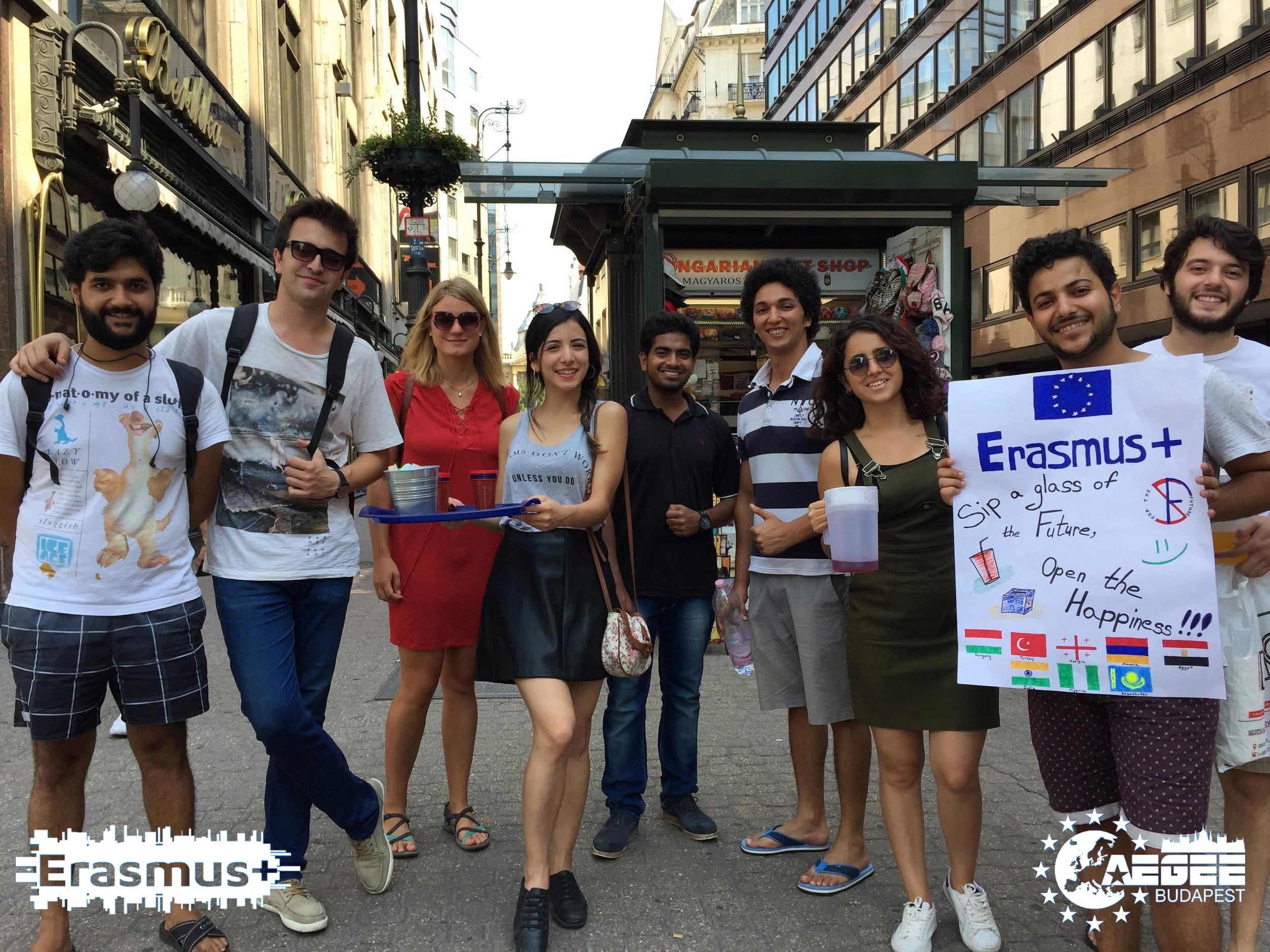 Furthermore  during the Youth Exchange the participants developed concrete social entrepreneurial initiatives call upon make real their own social enterprises, and improved their personal development and employability and awareness of building up international contacts and network for future cooperation and active participation.
Bernadett Mészáros