AEGEE-Budapest 🇭🇺 together with AEGEE-Europe 🇪🇺 in the framework of the Erasmus+ funded European Changemakers Academy Project are looking for Hungarian participants to the Policy Training Event.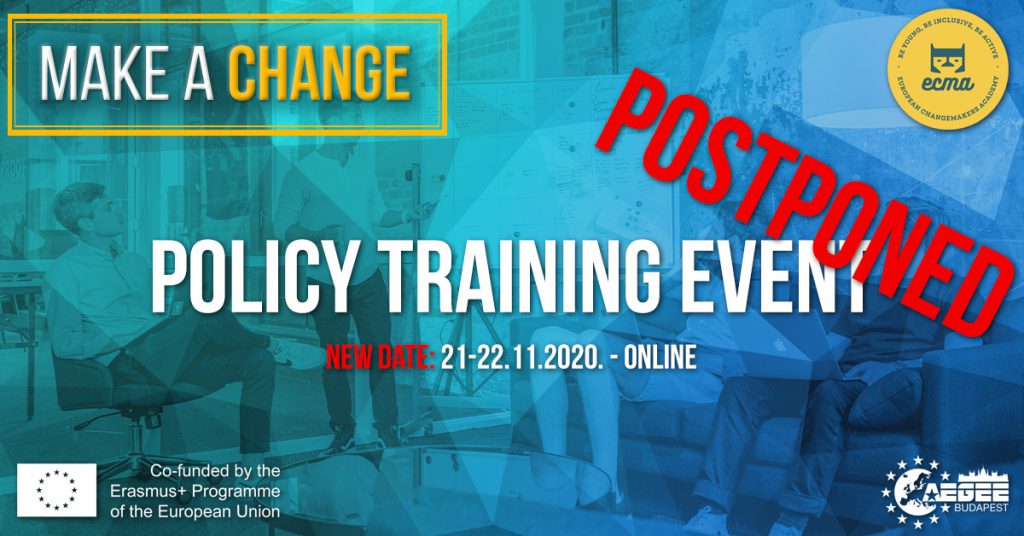 If you are
Being interested in youth participation/community organizing/youth policy
Motivated to learn new skills in order to create change in their local community & to pass this knowledge on to other people
Between 18 – 30 years old
Able to speak English

The aim of the project is to empower young people to become changemakers in their own community, fostering active participation on the local level as well as belonging to the European community. For this reason a methodology which was developed by the partnership and external experts, will be implemented by the local contributors and will be tested in this Policy Training Event in Budapest.


For the Training Event we are looking for young people to be part in this mentoring programme whoare enthusiast to foresee change in their community
are curious about policy-making
follow the methodology in order to acquire the needed competences in community organising
can be a project member as a Multiplier and can be involved later in the project

📅 Date: 21-22 November 2020
🏛️ Place: Online
💲 Participation fee: Free of charge
🔢 Participants number: 15
⏰ NEW Application deadline: 15 November 2020


ℹ️ For more information: http://bit.ly/ECMA-Budapest
️➡️ Facebook: facebook.com/events/3386301691446524/
📧 Contact with us: erasmusproject@aegee-budapest.hu


❕ Because of COVID situation we postponed our event and it will be hold online.