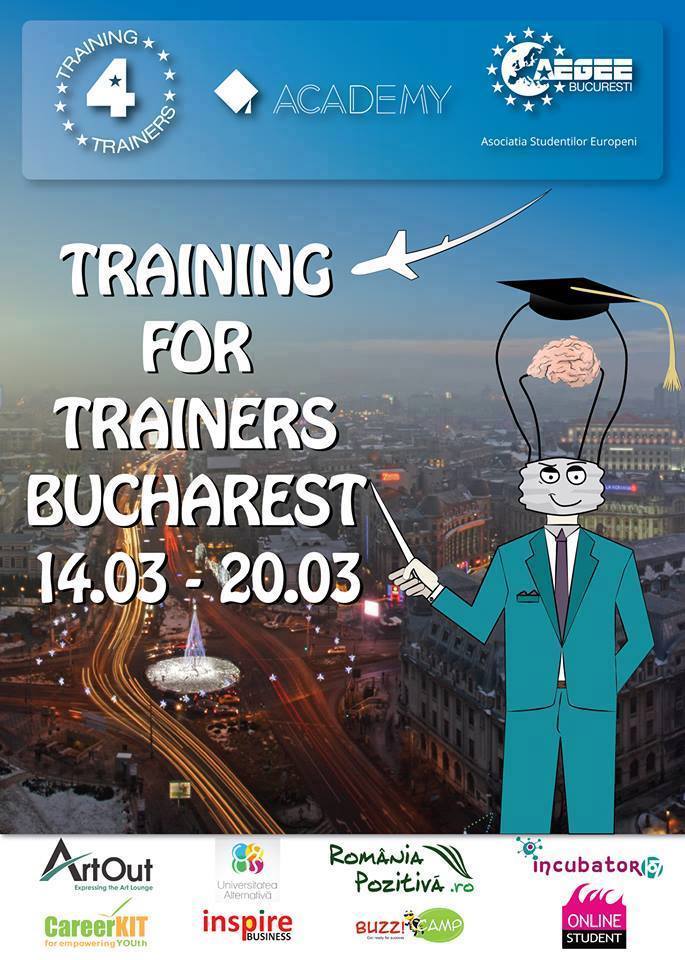 14-18 MARZO
BUCAREST
TRAINING FOR TRAINERS:
DEADLINE 6 FEBBRAIO
What is T4T? T4T is organised once per year by The Academy for all AEGEEans who want to become trainers. It lasts 7 days full of training sessions, workshops dedicated on different skills. It involves 5 professional trainers and 20 participants. On the 7th day, each one of the participants will deliver their very own training, practicing the knowledge, skills and techniques they got during T4T.
T4T is designed by AEGEE-Academy to grow and contribute to spreading the non-formal educational mindset and culture inside the AEGEE Network and outside. Therefore, T4T also focus on building a strong team building approach, connecting participants to the international youth trainers' community and having a consistent follow-up.
When...
Read More